Matheus Nunes' availability, the truth behind Cole Palmer's Chelsea transfer, and a triple fitness update – Every Word: Juanma Lillo's pre-Fulham press conference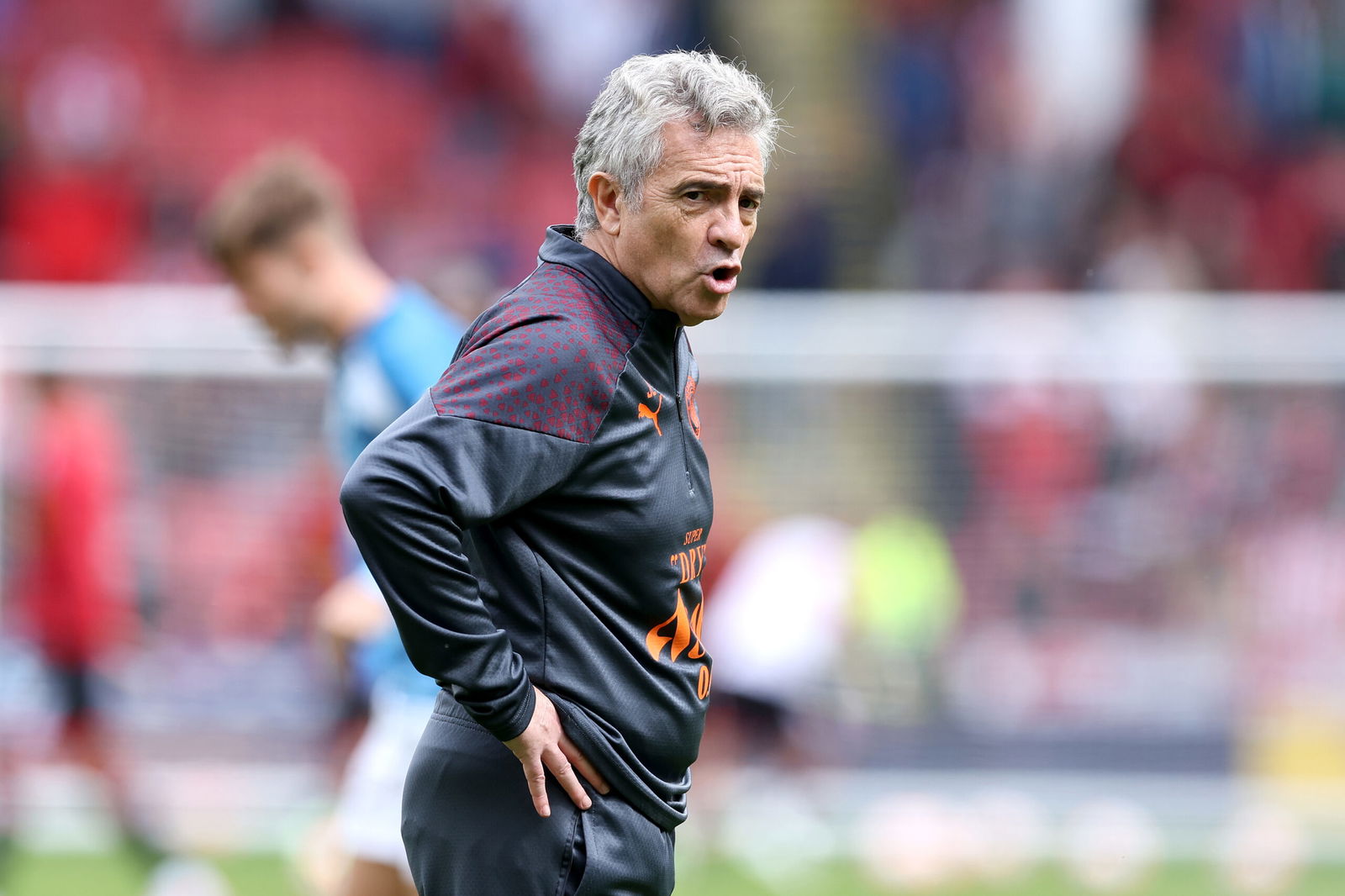 Manchester City's stand-in head coach Juanma Lillo has addressed the media ahead of the Premier League champions' return to action following a busy week of off-field events.
The 57-year-old assumed first-team training responsibilities and touchline action last week, after Pep Guardiola underwent emergency back surgery in Barcelona, missing the contest at Bramall Lane against Sheffield United last weekend.
Juanma Lillo and the rest of Manchester City's backroom staff remained in contact with the Catalan head coach in the dugout via audio link, and successfully guided the squad to a 1-2 away victory courtesy of a late strike from Rodri.
Manchester City come into the contest off the back of a busy week of off-field activities, with Erling Haaland claiming the PFA Men's Player of the Year and UEFA Men's Player of the Year awards, whilst there was also the outcome of the Carabao Cup third round and UEFA Champions League group stage draws.
City now know that they will face Newcastle United away from home later this month in their return to action in the League Cup, while RB Leipzig, Red Star Belgrade, and BSC Young Boys offer the first hurdle in their pursuit of a Champions League defence.
The clash against Fulham at the Etihad Stadium this weekend will also be Manchester City's first contest outside of the summer transfer window this year, and could provide Matheus Nunes with his first opportunity to impress in a Sky Blue shirt.
Matheus Nunes' availability for this weekend, a triple fitness update on the first-team squad, and the future of Joao Cancelo were among the topics spoken about by Juanma Lillo during his press conference at the City Football Academy on Friday afternoon.
Here is every word from the stand-in boss ahead of the weekend's clash as Manchester City look to maintain their 100% record in the English top-flight so far this season!
On the fitness of Phil Foden, John Stones and Manuel Akanji
"Right now, Phil [Foden] is completely recovered from his illness. Manu [Akanji's] problem was more prevention. He's more or less there. John [Stones] is more or less there as well. We're okay, we're fine. It's not decisive." 
On preparing for Fulham
"It's the same as the previous game, but with Pep [Guardiola] there would be more energy. We're in complete contact with Pep all the time, we share our responsibilities. We have our roles very well defined. He continues to intervene."
On Pep Guardiola's health
"I speak very regularly with him, not just in footballing terms. He's much, much better, things are taking place as they should do. We're all delighted, really looking forward to him getting back." 
On Matheus Nunes availability for this weekend's game
"No, he still won't be training. I still don't know. I know he is a Manchester City player but I don't know if he's going to be available."
On Cole Palmer's exit for Chelsea
"I'm not going to send messages, but it's the reality. It's very difficult to go against a player's wishes. When a player wants to go it's difficult to go against it. We have to work out the value for the club as well. There is a pride that these young players keep creating, giving life to the rest of the country. We have to be proud and satisfied. To deny a footballer what he wants to do is very difficult."
On the Manchester City future of Joao Cancelo
"​​You can ask me, but I can't give an answer. I have nothing to add, I've been in training. I have nothing I can help you with the question."
The rest of Juanma Lillo's Fulham preview will be available on cityxtra.co.uk from 10:30PM on Friday night.