Manchester City discover UEFA Champions League group stage opponents following completed draw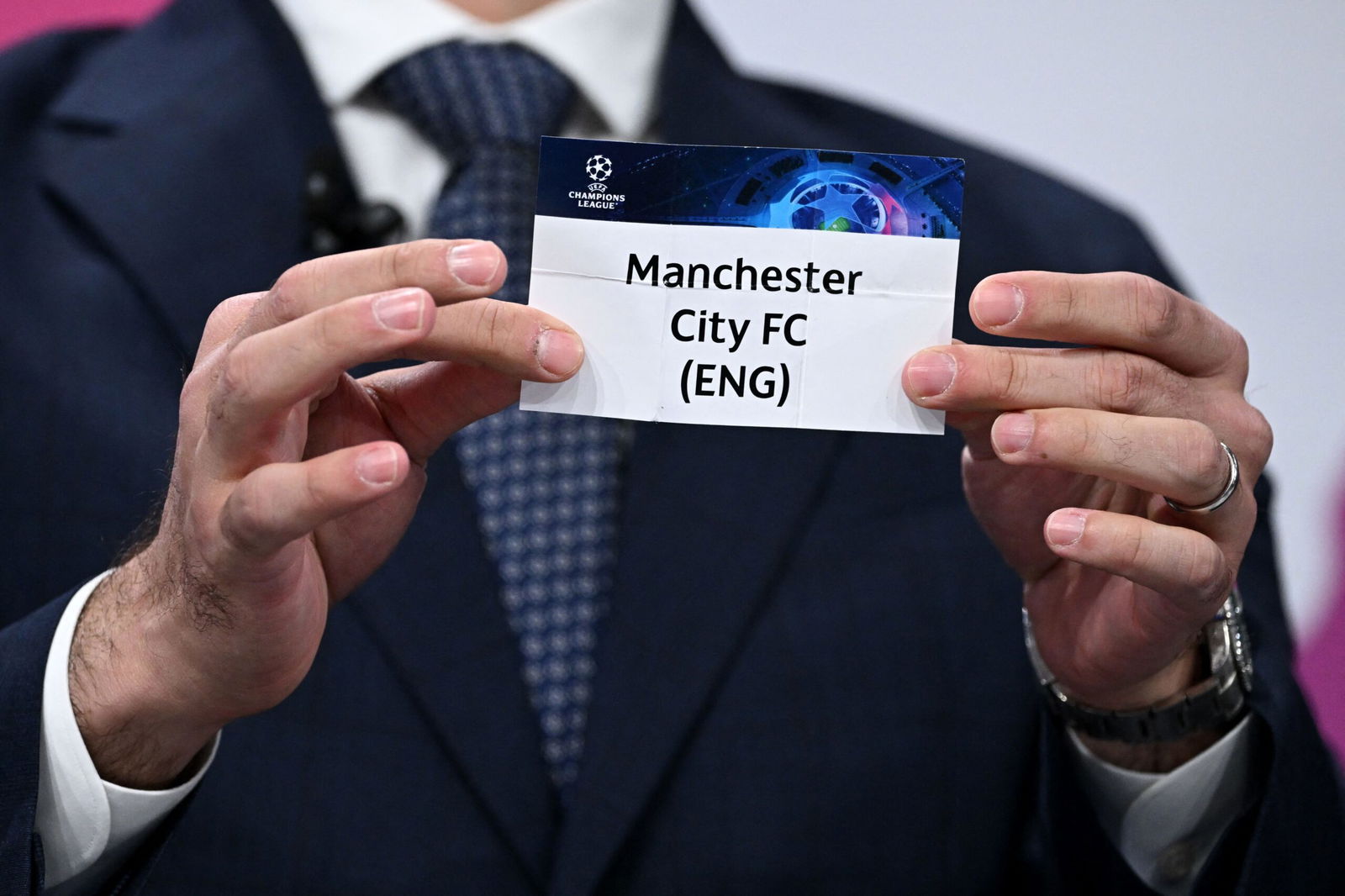 Manchester City have discovered their opponents for the group stages of the UEFA Champions League.
Pep Guardiola's side will bid to retain their European crown this season, after winning the UEFA Champions League for the first time in the club's history in June, with a famous 1-0 win over Inter Milan in Istanbul.
Manchester City emphatically overcame both Bayern Munich and Real Madrid during the campaign, with the Sky Blues unbeaten throughout the entirety of the competition last season.
The 2024 Champions League Final is scheduled to take place at Wembley Stadium, a destination Guardiola's side have played at on 18 previous occasions, since the 52-year-olds arrival.
Manchester City discovered their group stage opponents for this season's competition on Thursday, with the draw taking at the Grimaldi Forum in Monaco.
The Blues faced Borussia Dortmund, Sevilla and FC Copenhagen in the group stages last season, and cannot face a fellow Premier League opponent at this phase of the competition.
Manchester City have been drawn into Group G, and will face RB Leipzig, Red Star Belgrade and Young Boys.
City will kick-off their latest Champions League campaign in September, with the final round of group stage fixtures scheduled to be played in December.
Completed UEFA Champions League Group Stage Draw
Group A: Bayern Munich, Manchester United, FC Copenhagen, Galatasaray.
Group B: Sevilla, Arsenal, PSV Eindhoven, Lens.
Group C: Napoli, Real Madrid, Braga, Union Berlin.
Group D: Benfica, Inter Milan, Red Bull Salzburg, Real Sociedad.
Group E: Feyenoord, Atletico Madrid, Lazio, Celtic.
Group F: Paris Saint-Germain, Borussia Dortmund, AC Milan, Newcastle United.
Group G: Manchester City, RB Leipzig, Red Star Belgrade, Young Boys.
Group H: Barcelona, Porto, Shakhtar Donetsk, Antwerp.
When are Group Stage matches scheduled to be played?
Matchday 1: 19/20 September 2023
Matchday 2: 3/4 October 2023
Matchday 3: 24/25 October 2023
Matchday 4: 7/8 November 2023
Matchday 5: 28/29 November 2023
Matchday 6: 12/13 December 2023
NB: Group Stage fixtures are expected to be announced in due course.