"I have to smile!" – Kylian Mbappe, Kevin De Bruyne, and Roberto Martinez all offer take on incoming Manchester City star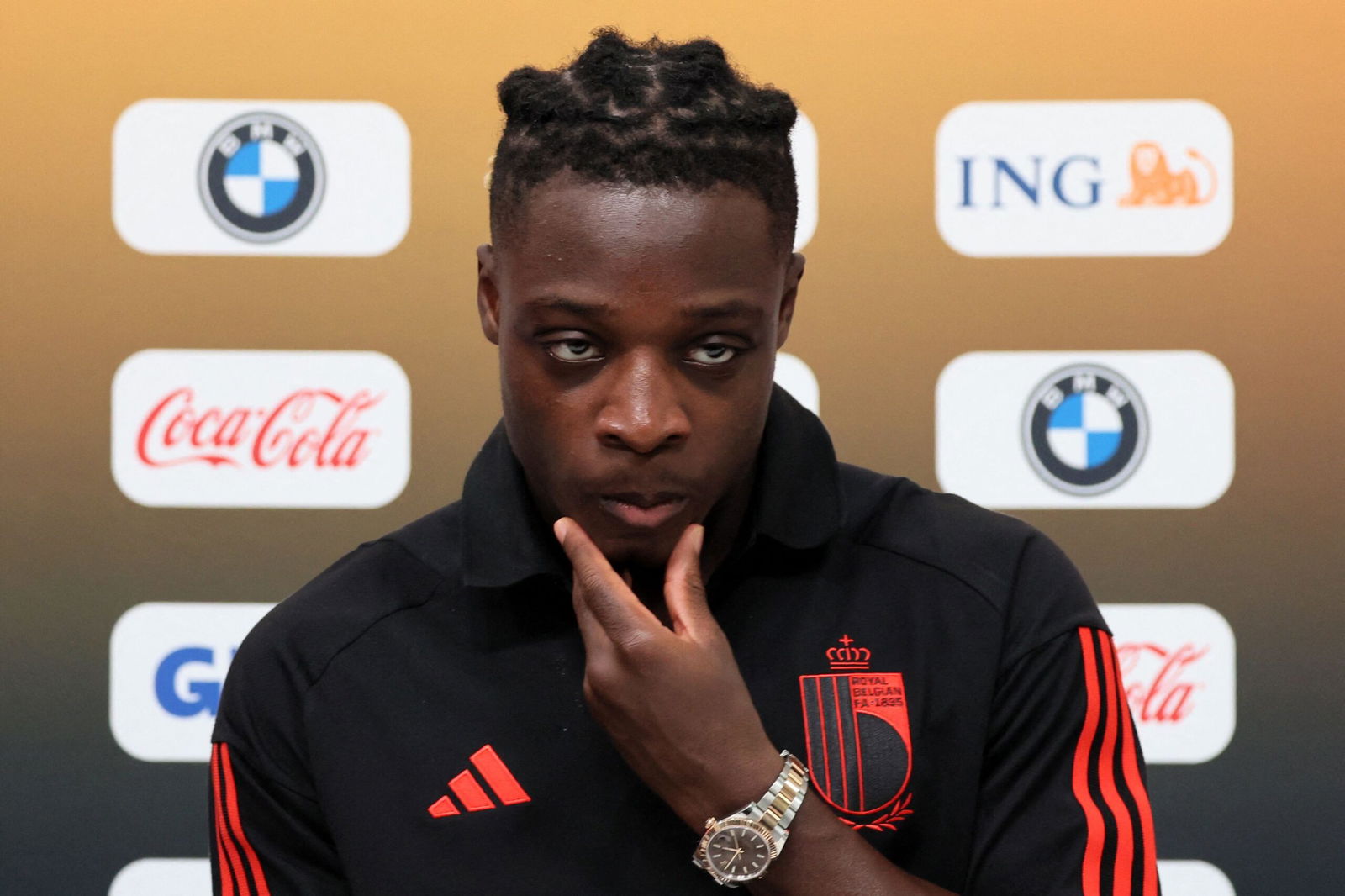 Manchester City are on the verge of finalising a deal for Belgium international forward Jeremy Doku, who comes with high praise from far and wide in European football.
The 21-year-old arrived in Manchester on Tuesday evening ahead of completing his medicals and signing his new contract with the Premier League champions across the course of Wednesday.
The highly-rated forward comes with a known reputation for being immensely difficult to stop in one-vs-one situations, and highly technical on the ball, despite some of those awaiting his arrival in the Premier League remaining somewhat in the dark on his abilities.
Thankfully, Jeremy Doku has not been short of high-level praise over the years in his relatively short professional career so far, with a number of the game's most notable names and faces piling on the praise for Manchester City's newest recruit.
Speaking back in 2021, Ligue 1 and football superstar Kylian Mbappe stressed the uniqueness of Doku's talent, highlighting him as a player that he has never seen before with regards to one particular trait of the incoming City wide-man.
Mbappe said at the time, "Recently I was talking about which players impressed me. One of them, because of his speed, is Jeremy Doku. In five years as a professional football player, I have never seen someone develop so much strength from a standstill as him."
Former Belgium international coach Roberto Martinez, who worked closely with Doku during their time together at national team level, insisted that the player is one that always puts a smile on his face through the "magic" in his game.
Roberto Martinez explained last year, "When I talk about Jeremy Doku, I have to smile. He's one of those players who brings magic to his game. We need players who can be one-on-one."
Jeremy Doku will of course be linking up with fellow Belgium teammate Kevin De Bruyne at Manchester City, when the current national team captain recovers from hamstring surgery as expected in early 2024.
Speaking three years ago, the Manchester City playmaker was keen to stress the players abilities, but also warned that he is still a little rough around the edges. Thankfully for Doku, he will be learning from the very best manager in the game upon his arrival in east Manchester.
De Bruyne commented in 2020, "Jeremy Doku is nimble, fast and he can dribble. Of course, he sometimes makes a mistake, but who doesn't? He is a diamond in the rough."
Doku could have his first opportunity to impress as soon as this weekend, with the expectation being that he will be part of Juanma Lillo's Manchester City squad travelling to Bramall Lane for a clash against Sheffield United on Sunday afternoon.
Lillo is standing in the place of head coach Pep Guardiola for Manchester City's next two Premier League contests after the Catalan boss underwent emergency surgery on his back this week and will see out his recovery at home in Barcelona.