Ruben Dias comments on transfer futures as Manchester City close in on double contract agreement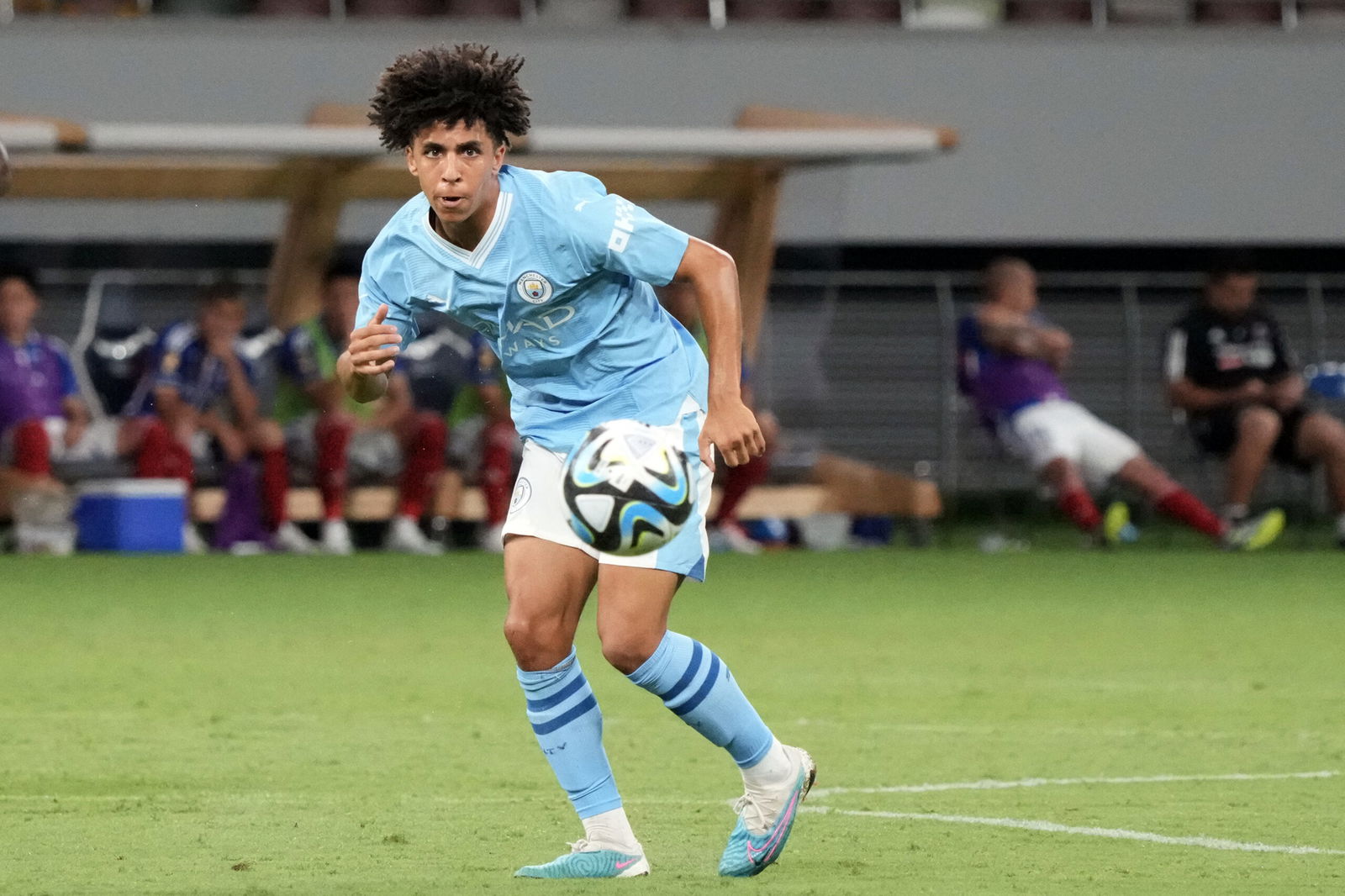 Following a quiet day in the market, day 42 of the transfer window reignited on a day when Manchester City were once again on fire back on the pitch.
City's players have been quizzed on the respective futures of their teammates whilst on their pre-season tour of the Far East, keeping relatively quiet whilst also respecting the decisions that could come in the next few days.
Elsewhere, and Manchester City continue to work tirelessly to retain the futures of their most crucial stars – an aspect of their future plans that is regarded as important as adding fresh personnel to Pep Guardiola's playing squad.
As always, here is our comprehensive round-up of every transfer story concerning the Premier League champions from across the last 48 hours.
Arrivals
Manchester City have offered €90 million plus add-ons to RB Leipzig for Joško Gvardiol. (SPORTBILD)
The 'sticking point' in talks between Manchester City and RB Leipzig for Joško Gvardiol concerns bonus payments. Leipzig are demanding €100 million and are happy for that to include 'realistic bonus payments' if required. City have currently offered €90 million, including 'unrealistic bonus payments'. (SPORTBILD)
There is a firm belief an 'agreement will be reached' eventually between RB Leipzig and Manchester City on Joško Gvardiol, particularly as Pep Guardiola is pushing. The centre-back is acting 'like an absolute professional' while the process is ongoing, not pushing to leave. Leipzig want 'clarity' sooner rather than later. (SPORTBILD)
Pep Guardiola: "I think we will choose the new Manchester City captain when we return to Manchester, when the squad is complete…"
Pep Guardiola on new coaching staff: "We are looking to have some people to help us. But I have enough quality in the (backroom) team (this pre-season) and so far it is okay. I have in mind a few people but I cannot say more…"
Departures
Manchester City have told Bernardo Silva that he will have to continue to fulfil his contract at the club, and consider the midfielder as non-transferable. City have also informed the player's representative Jorge Mendes that any proposal will be refused. (A Bola)
Manchester City players are desperate for Kyle Walker to remain at the club, amid interest from Bayern Munich. (Jack Gaughan, MailSport)
Pep Guardiola on Kyle Walker: "He is a very important player for us, has a very specific quality, formidable opponent out wide. That quality is irreplaceable. The clubs (Bayern Munich and Manchester City) are in touch, we will fight for him."
Ruben Dias on transfer interest in Kyle Walker and Bernardo Silva: "Two very important players, if they stay they'll continue to be important. It's not my place to say anything else, obviously I think all of us players, fans and staff would like them to stay. It's not like any other profession when things may be stable. We need to adapt, let's see what happens.
"Decisions are decisions. Whatever decision is made we need to respect and move forward. In the end, football is about people coming and going. You've said two names, other names have gone this season and last. It's unfortunate because of how good we are together. It's football, it is what it is. Since I came, every time the circumstance of someone might be going, everyone would like it not to happen and it says it all about the club."
Adedire Mebude has left Manchester City and joined KVC Westerlo in a deal worth up to a reported £1.65 million. City have inserted a buyback clause and a 30% sell-on. (Official)
Pep Guardiola on Manchester City's Academy: "We sell a lot, normally with a buyback clause. To make £80 million is unbelievable, that shows how good they are working. I am pretty sure that one or some of them will be back of us…"
Contract Renewals
Rico Lewis will officially sign a new five-year contract with Manchester City, plus an option for a further season, in the coming weeks. Lewis' City salary will also increase by around five times. Several European clubs had been watching developments closely after talks started earlier in the year. (Jack Gaughan, MailSport)
Manchester City have reached an agreement with Nathan Aké over a new contract, set to be sealed in the next days. After talks progressed earlier this week, a verbal agreement has now been reached on Wednesday for a new long-term deal and salary increase. (Fabrizio Romano)
Confirmed Deals
Mateo Kovacic: Chelsea to Manchester City, (£25 million plus £5 million in add-ons)
Spike Brits: AFC Wimbledon to Manchester City, (Unknown terms)
---
James Trafford: Manchester City to Burnley, (£15M plus £4M add-ons, Permanent)
Shea Charles: Manchester City to Southampton, (£10.5M, Permanent)
Adedire Mebude: Manchester City to KVC Westerlo, (£1.65M, Permanent)
Ilkay Gundogan: Manchester City to FC Barcelona, (Free transfer)
Enzo Maresca: Manchester City to Leicester City, (Unknown terms)
Rodolfo Borrell: Manchester City to Austin FC, (Unknown terms)
Callum Doyle: Manchester City to Leicester City, (Season-long loan, £500,000)
Josh Wilson-Esbrand: Manchester City to Stade de Reims, (Season-long loan)
Issa Kabore: Manchester City to Luton Town, (Season-long loan)
Yan Couto: Manchester City to Girona, (Season-long loan)
Liam Delap: Manchester City to Hull City, (Season-long loan)
Kian Breckin: Manchester City to Wycombe Wanderers, (Season-long loan)
Morgan Rogers: Manchester City to Middlesbrough, (Unknown terms, Permanent)
Josh McNamara: Manchester City to Southampton, (Unknown terms, Permanent)
Cieran Slicker: Manchester City to Ipswich Town, (Unknown terms, Permanent)
Yangel Herrera: Manchester City to Girona, (Unknown terms, Permanent)
Herbie James: Manchester City to Tottenham Hotspur (Pre-Agreement, Permanent)
Terrell Agyemang: Released
Rowan McDonald: Released
Benjamin Mendy: Released
Follow City Xtra on Threads here: threads.net/@city_xtra