Confusion over Kyle Walker future as Manchester City finalise six-figure deal with relegated Premier League side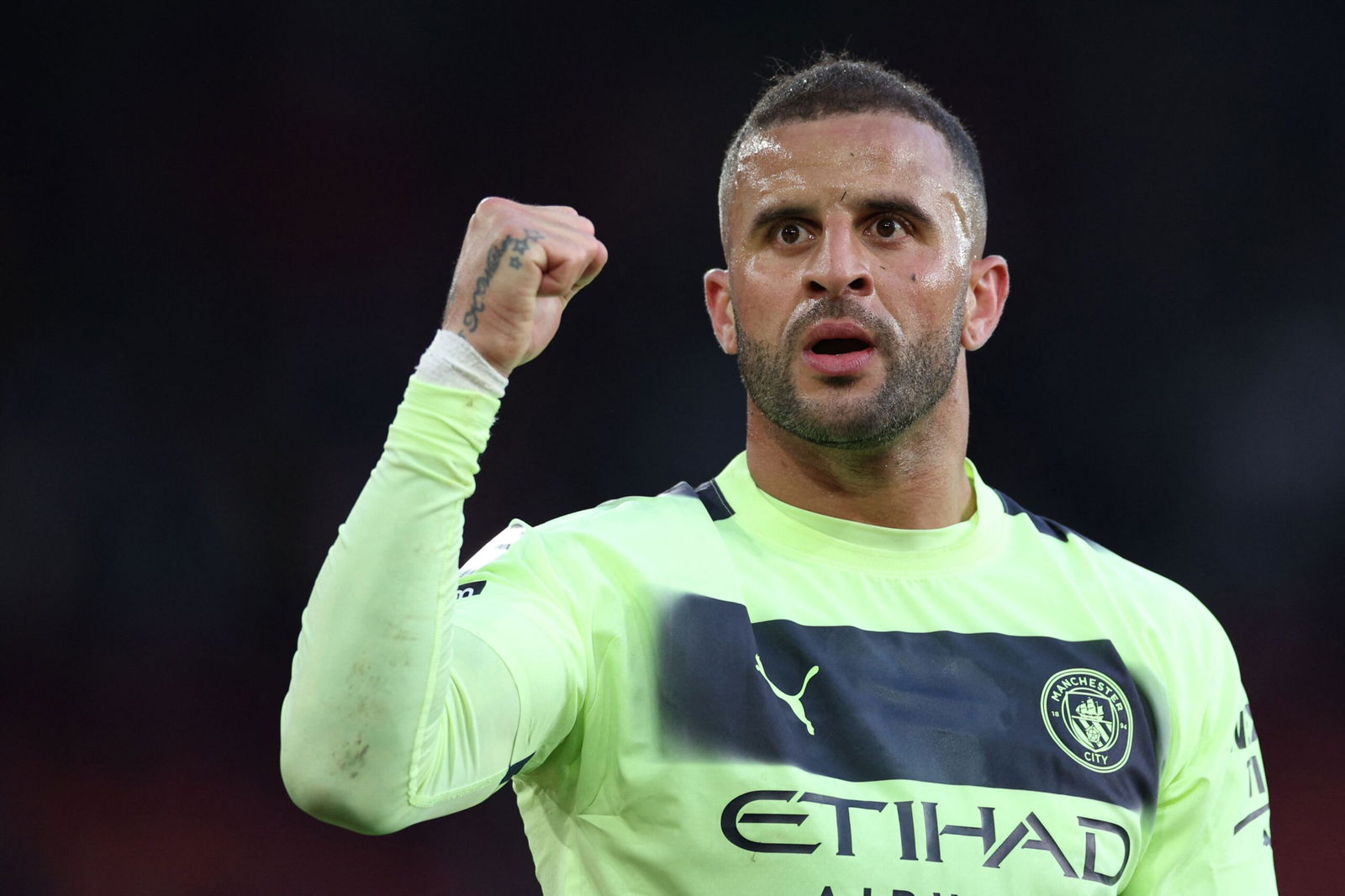 Friday brought about significant developments concerning the future of Kyle Walker, with confusion mounting around the Manchester City defender's next steps.
While German sources claimed that the England international had given his green light to a move to the Bundesliga this summer, reports closer to home indicated that a decision had not yet been made, with final talks involving Pep Guardiola set to come in the next few days.
Elsewhere, and there were three further confirmed deals involving Manchester City, as Girona secured the signatures of two Etihad Stadium talents while Enzo Maresca raided his former club to strengthen his Leicester City side ahead of the new season.
Here is a bumper round-up of every single Manchester City transfer story from across the course of the 31st day of the transfer window!
Arrivals
Manchester City now have Benjamin Pavard at the top of their list for a new right-back, with the Frenchman being the priority in case Kyle Walker joins Bayern Munich. (Fabrizio Romano)
A move to Manchester City is a serious option for Benjamin Pavard. (Tobi Altschäffl)
Pep Guardiola likes Benjamin Pavard and his versatility a lot. (Florian Plettenberg)
Benjamin Pavard has three serious options: Manchester City, Manchester United, Juventus. A decision is possible for next week, with Bayern Munich wanting at least €30 million. (Kerry Hau)
Bayern Munich are ready to offer Benjamin Pavard to Manchester City as part of their pursuit for Kyle Walker. (Martin Blackburn, The Sun)
Josko Gvardiol to Manchester City is quiet as RB Leipzig know if they receive a €100 million package, other clubs will say, 'Hey, you've got €100 million, so you can spend a little more'. Leipzig are in ongoing negotiations for Lyon centre-back Castello Lukeba to replace Gvardiol. (Christian Falk)
Departures
Bayern Munich have received an 'initial green light' from Kyle Walker to advance in negotiations. However, a deal is not done yet as Bayern are still in talks with Manchester City, and some details of the contract are 'still not clear'. (Fabrizio Romano)
Kyle Walker is now expected to inform Pep Guardiola of his decision to leave Manchester City in the coming hours, after agreeing to a move to join Bayern Munich this summer. (Nathan Gissing, DiMarzio)
Bayern Munich officials are informed of Kyle Walker's decision to join the club this summer. The Bundesliga side will start negotiations with Manchester City soon, with ideas about a transfer fee of around €15 million plus add-ons. (Florian Plettenberg)
Manchester City would look to recoup in the region of £20 million for Kyle Walker if he decides he wants a new challenge this summer. (Sami Mokbel, Chris Wheeler – MailSport)
Juventus are expressing a late interest in Kyle Walker. (Sami Mokbel, Chris Wheeler – MailSport)
Barcelona's idea would be to sign Joao Cancelo from Manchester City on a free loan and pay his full wages. The defender's agent Jorge Mendes is in favour of this operation, however City are not. (Mundo Deportivo)
Bayern Munich have talked about Kalvin Phillips as a potential transfer target. The Bundesliga club believe it could be better to wait until later in the market until he potentially sees he has no chance of making the Manchester City line-up. (Christian Falk)
More than 15 European clubs have enquired about the availability of Kalvin Phillips this summer, however Bayern Munich are yet to make any contact despite being linked with an interest. (Vayam Lahoti, Harry Winters – City Xtra)
Issa Kabore is close to joining Luton Town on loan next season. The deal is still dependent on the 22-year-old sanctioning the move personally, as he is yet to confirm his decision. (L'Equipe)
Yangel Herrera has now joined Girona on a permanent deal; following loan deals at New York City, Huesca, Granada, Espanyol, and Girona. (Official)
Leicester City have signed Callum Doyle on a season-long loan, plus a loan fee of £500,000. (Official)
Girona have signed Yan Couto on a season-long loan. (Official)
Contract Renewals
A two-year contract offer for Kyle Walker remains on the table from Manchester City. Those close to Walker have said he is yet to make up his mind on where he will play his club football next season. Walker is happy to have received such a significant offer from City and is giving serious consideration to staying at the club. Bayern however are confident that they can sign Walker this summer. (Constantin Eckner, Paul Hirst – The Times)
Sources close to Kyle Walker say he is still making his mind up after Manchester City offered a two-year contract earlier this month. The defender plans to hold talks with Pep Guardiola before the squad jet off on their pre-season tour on Wednesday. (Martin Blackburn, The Sun)
Confirmed Deals
Mateo Kovacic: Chelsea to Manchester City, (£25 million plus £5 million in add-ons)
Spike Brits: AFC Wimbledon to Manchester City, (Unknown terms)
---
Shea Charles: Manchester City to Southampton, (£10.5M, Permanent)
Ilkay Gundogan: Manchester City to FC Barcelona, (Free transfer)
Enzo Maresca: Manchester City to Leicester City, (Unknown terms)
Rodolfo Borrell: Manchester City to Austin FC, (Unknown terms)
Callum Doyle: Manchester City to Leicester City, (Season-long loan, £500,000)
Yan Couto: Manchester City to Girona, (Season-long loan)
Liam Delap: Manchester City to Hull City, (Season-long loan)
Kian Breckin: Manchester City to Wycombe Wanderers, (Season-long loan)
Morgan Rogers: Manchester City to Middlesbrough, (Unknown terms, Permanent)
Josh McNamara: Manchester City to Southampton, (Unknown terms, Permanent)
Cieran Slicker: Manchester City to Ipswich Town, (Unknown terms, Permanent)
Yangel Herrera: Manchester City to Girona, (Unknown terms, Permanent)
Herbie James: Manchester City to Tottenham Hotspur (Pre-Agreement, Permanent)
Terrell Agyemang: Released
Rowan McDonald: Released
Benjamin Mendy: Released
Follow City Xtra on Threads here: threads.net/@city_xtra