Manchester City agree £20 million per year kit sponsor in expanded record partnership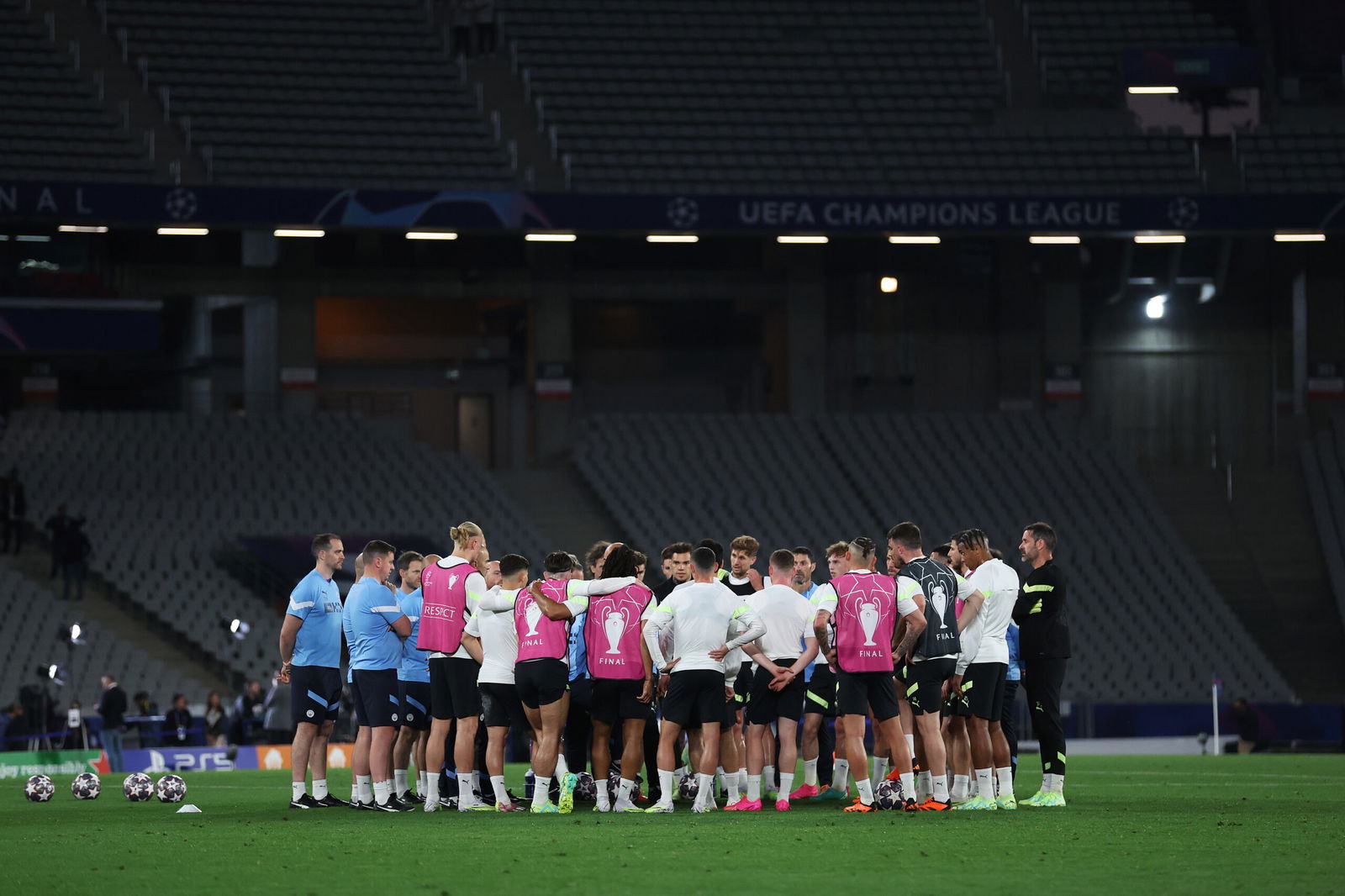 Premier League champions Manchester City have continued their meteoric rise off the pitch with an agreement signed over a new training kit sponsor.
The Club announced in an official statement earlier this week that existing partner Asahi would become their new official training kit partner via the brand's new non-alcoholic version, Asahi Super Dry 0,0%.
First partnering with the brand back in 2022, Asahi will now see their brand new non-alcoholic beverage take front and centre place on the club's first-team training kits throughout the 2023/24 season, for both the men's and women's squads.
The expansion into training wear sponsorship follows on from the club's rebrand of their iconic Tunnel Club hospitality offering at the Etihad Stadium, which is now known as the Asahi Super Dry Tunnel Club.
As part of the official launch of Manchester City's new training range, the football club and Asahi Super Dry released a campaign featuring first-team players from both the men's and women's team showcasing the kit through an Augmented Reality filter.
Speaking to ManCity.com following the announcement of the new deal, City Football Group's Chief Commercial Officer Esteve Calzada explained, "We're delighted to announce this extension to our partnership with Asahi Super Dry today.
"Manchester City looks to engage with leading global brands within their respective industries and Asahi Super Dry are no different. Not only does Asahi Super Dry align with our values but also allows us to explore further expansion in key markets for the club.
"This partnership has been incredibly successful so far and Asahi Super Dry been an integral part of celebrations last season – whether in Manchester, Istanbul or elsewhere – we look forward to developing further exciting opportunities throughout this new agreement."
Offering further details on the agreement, Łukasz Bączek has revealed that the improved deal between Asahi and Manchester City is worth a record £20 million per year, adding to a further improved agreement with crypto giant OKX.
Bączek also reports that OKX's kit sleeve sponsorship – in a three-year deal – is worth a further £18.5 million per year.
Follow City Xtra on Threads here: threads.net/@city_xtra