Phil Foden's son Ronnie has more Instagram followers than 14 Premier League clubs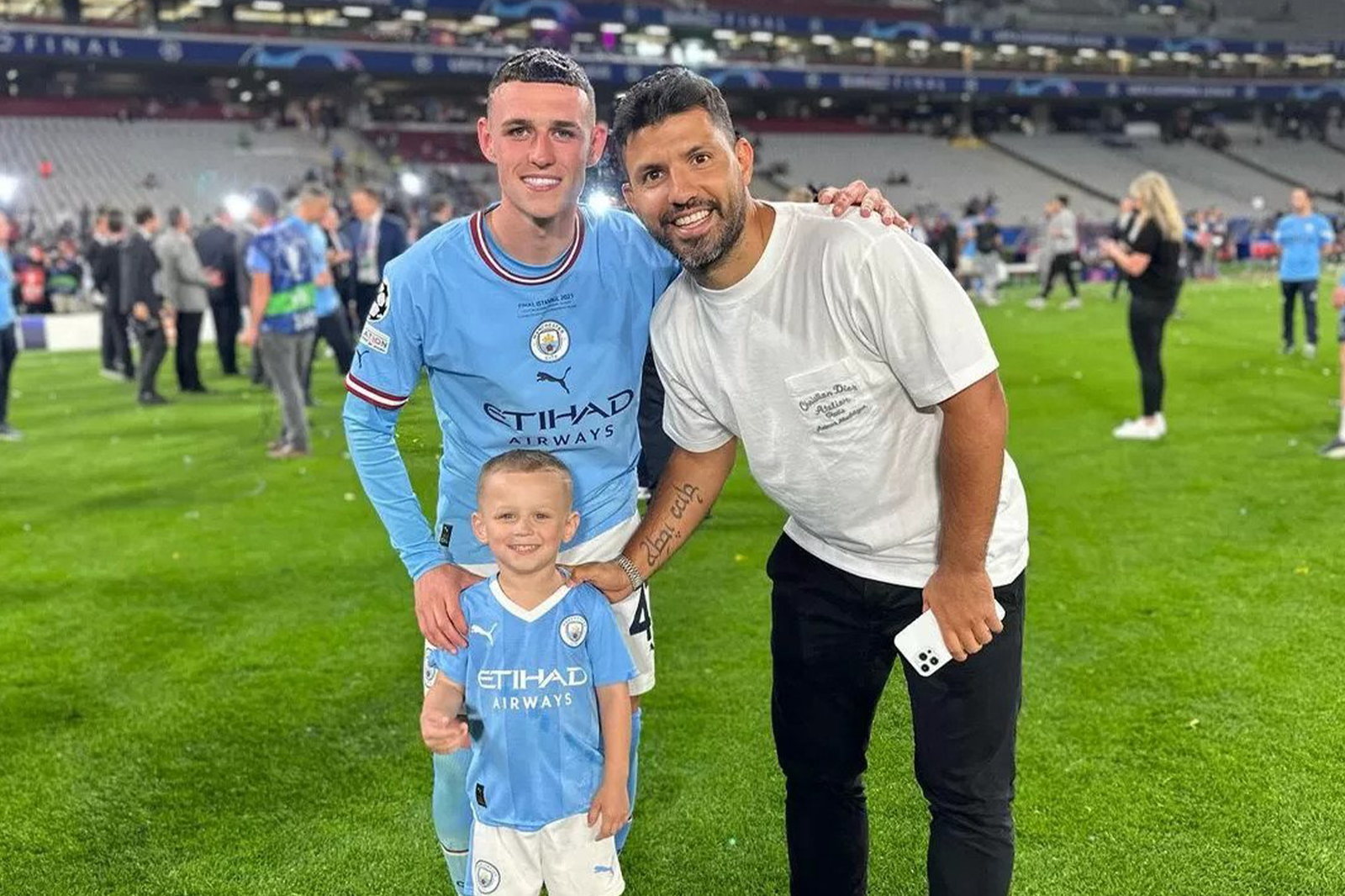 Viral internet sensation and son of Manchester City star Phil Foden, Ronnie has rapidly become one of the most followed stars in the Premier League.
The four-year old was at the heart of Manchester City's wild treble-winning celebrations, making appearances at the club's Premier League trophy lift, the FA Cup final victory over Manchester United, and most notably the Champions League final win in Istanbul.
Ronnie was on the pitch after the full-time whistle, often spotted cheering on Erling Haaland during a lap of honour, whilst also posing for pictures with his dad Phil Foden and the Champions League trophy itself.
Foden Jr. was then spotted laughing along with Manchester City's first-team squad in the dressing room after the match, posing for more selfies and videos, and particular with Norway international Haaland.
In the hours and days that followed the party in Turkey following Manchester City's 1-0 win over Serie A giants Inter, Ronnie Foden – now known across the internet simply as 'El Wey' or 'The Dude' – bizarrely become a global social media sensation.
Memes featuring the Manchester City icon's face began appearing on Tiktok and Twitter, with clips from Mexico and South America showing images of Ronnie Foden on the walls of classrooms.
Ronnie's parents Phil Foden and Rebecca Cooke took to Instagram to set-up the youngster's very own social media profile, which has since gone viral itself and become greater in following that 14 Premier League clubs.
Ranked only below Manchester United, Manchester City, Liverpool, Chelsea, Arsenal, and Tottenham, 'OfficialRonnieFoden_' has amassed over three million followers and follows less than 100 accounts.
With Ronnie Foden and his parents currently enjoying their time together on holiday in Mykonos during the off-season, followers have been able to get an insight into what the social media star gets up to during his down-time away from celebrating Manchester City's trophies.
As Ronnie Foden continues his meteoric online rise, here is where he currently ranks amongst the Premier League club's Instagram profiles:
62.2M: Manchester United
46.3M: Manchester City
42.7M: Liverpool
40.2M: Chelsea
26.4M: Arsenal
15.5M: Tottenham Hotspur
3.3M: Ronnie Foden
3.1M: West Ham United
3.1M: Aston Villa
2.9M: Everton
2.4M: Wolverhampton Wanderers
1.8M: Newcastle United
1.6M: Crystal Palace
1.1M: Brighton & Hove Albion
801K: Nottingham Forest
784K: Fulham
715K: Bournemouth
610K: Burnley
606K: Sheffield United
404K: Brentford
203K: Luton Town
Ronnie Foden also ranks very highly amongst his father's Manchester City teammates on Instagram too, racking up more followers than the likes of Ruben Dias, John Stones, and Manuel Akanji to name a few.
33.2M: Erling Haaland
23.4M: Kevin De Bruyne
13.5M: Julian Alvarez
11.7M: Riyad Mahrez
9M: Phil Foden
8.4M: Jack Grealish
6.5M: Pep Guardiola
5.1M: Mateo Kovacic
4.5M: Joao Cancelo
4.3M: Ederson
4.2M: Bernardo Silva
3.9M: Kyle Walker
3.3M: Ronnie Foden
3.1M: Ruben Dias
2.3M: John Stones
2.2M: Aymeric Laporte
1.8M: Nathan Aké
1.2M: Kalvin Phillips
1M: Manuel Akanji
614K: Rico Lewis
490K: Cole Palmer
399K: Sergio Gomez
270K: Scott Carson
227K: Stefan Ortega
214K: Maximo Perrone
95.9K: Josh Wilson-Esbrand