Manchester City negotiating with Atletico Madrid over €60 million winger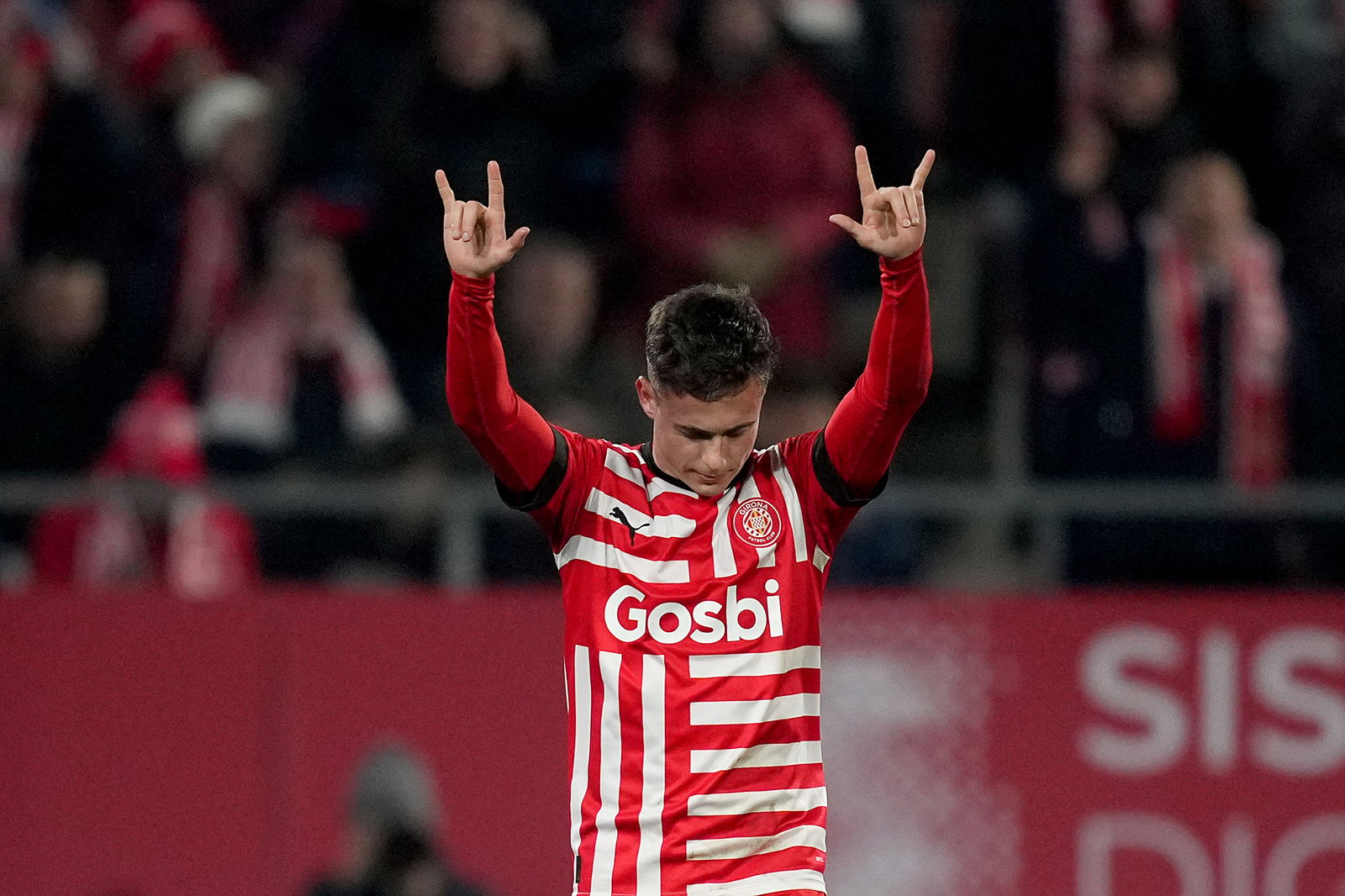 Negotiations are underway between Manchester City and Atletico Madrid over attacking talent Rodrigo Riquelme, according to a new report.
The Premier League champions are understood to be open to the idea of signing a new attacking player this summer, should the right market opportunity arise for Etihad Stadium transfer bosses in the coming weeks.
The prospect of a new wide-forward joining Manchester City this summer accompanies the hunt for RB Leipzig's Josko Gvardiol, as well as a new central midfielder after the signing of Mateo Kovacic from Chelsea earlier this month.
That search for a forward has now taken them to Spain, and to two clubs whom Manchester City officials will be very familiar with for various reasons.
A new report has suggested that last season's treble winners are interested in a 23-year-old Spanish forward who spent the last campaign on-loan at Girona.
That is according to journalist Ángel García, who reports that Manchester City want to sign Atletico Madrid winger Rodrigo Riquelme, offering €15 million as part of the opening run of negotiations involving the two parties.
However, it is claimed that the La Liga club have referred to the player's €30 million release clause in their response, with further negotiations involving Manchester City expected over the coming weeks ahead.
Additional reporting from Matteo Moretto and Hugo Cerezo has also stated that Manchester City are 'determined' to secure the signature of the Spanish youth international, whilst going on to offer more details into the Premier League champions' opening offer.
It is claimed that City's first proposal was made up of a €15 million fixed fee, with a further €6 million in add-ons. Whilst the first offer was rejected, it is reported that negotiations remain open and, although not imminently, an agreement between the two clubs is feasible.
One contrasting piece of information concerns Riquelme's release clause, with Relevo reporting that while Atlético Madrid started negotiations with Manchester City at the €35 million mark, and that fee will reduce, the player's termination clause exceeds €60 million with his existing deal running until 2028.
Across 35 appearances in all competitions for Girona last season, Riquelme scored a total of five goals, and provided a further four assists, with Manchester City clearly kept informed by their City Football Group counter-parts last season.
Graduating from Atletico Madrid's academy system and B-team in the summer of 2020, Rodrigo Riquelme has largely spent his young career out on loan, with spells at AFC Bournemouth, Mirandés, and most recently Manchester City's sister club, Girona.
It is currently unknown as to what Manchester City's intentions are in regards to the player's future, with the possibility of a Girona return certainly on the cards given the strong relationship between the two clubs.