The view from inside Manchester City after exiting Declan Rice race with Arsenal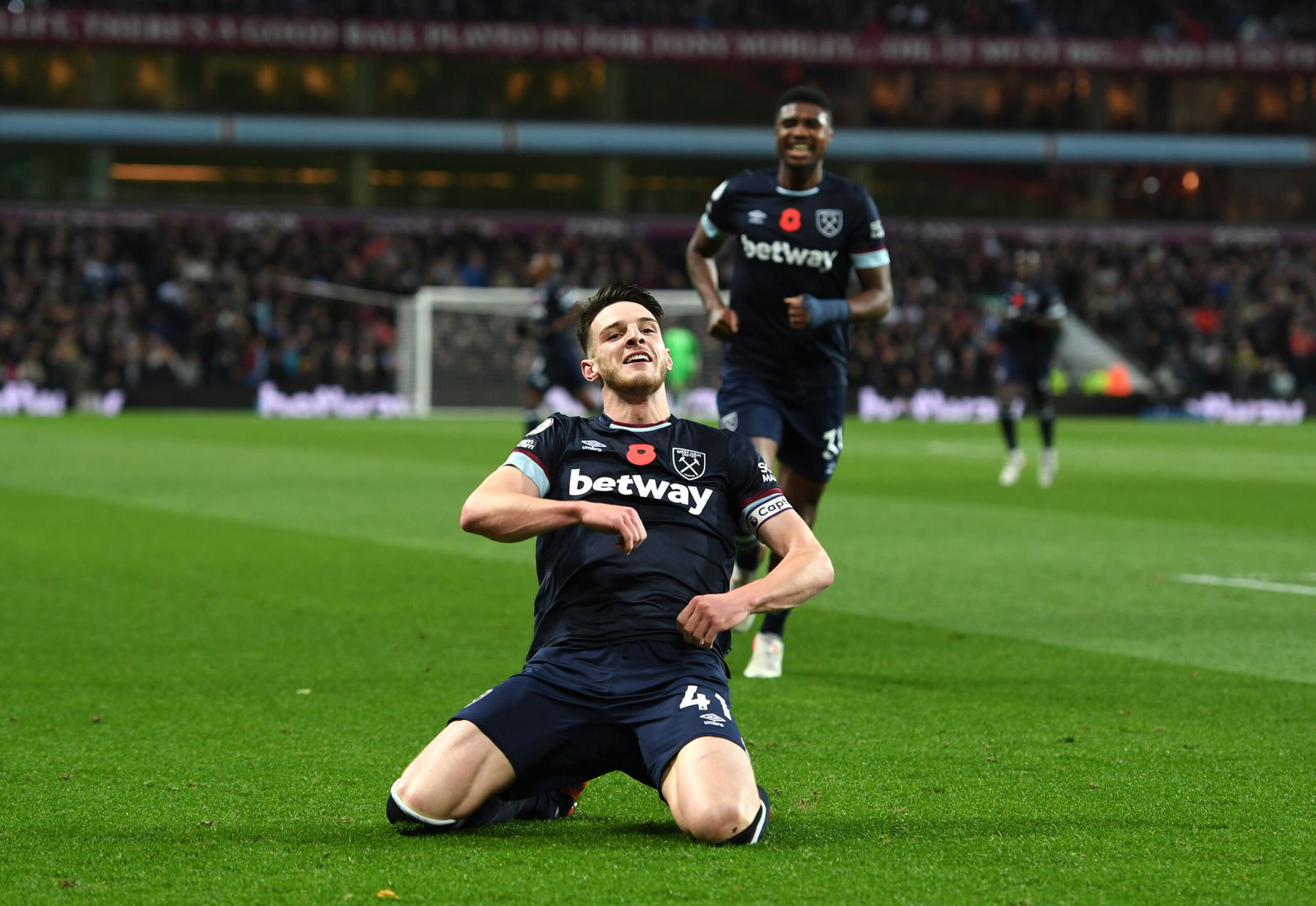 Manchester City have made it clear that they feel relaxed about the situation concerning Declan Rice, after pulling out of the race for the midfielder on Wednesday.
The Premier League champions exited the race for the £105 million-rated midfielder after their first and only bid for the West Ham United captain was rejected by officials at the London Stadium earlier this week.
Manchester City's £80 million plus £10 million offer for the 24-year-old central midfielder was followed by a staggering £100 million plus £5 million proposal from Arsenal – a valuation that the Etihad club feel exceeds their own internal feeling on the player.
As such, last season's treble winners are moving on from the pursuit, but have no regrets in their decision and according to a new report, appear to be more than comfortable in walking away from the negotiating table.
That is according to the information of Mike Keegan, who reports that Manchester City are 'relaxed' about the Declan Rice situation, after withdrawing from the pursuit of the England international via an official club briefing to the media on Wednesday morning.
It is stated that Manchester City feel they have been in this position before – where the reigning Premier League champions refused to go higher than their own internal valuation of a player – and believe their judgement has proved to be 'sound' in the past.
It remains unclear as to what Manchester City's next steps will be in the ongoing transfer window when it comes to the central midfield area, with the feeling being that club officials are keen on strengthening once more in the position following Mateo Kovacic's arrival.
The Croatia international was officially announced as a Manchester City player on Tuesday evening, but followed confirmation of Ilkay Gundogan's exit for FC Barcelona, following a seven-year stay at the club.
City are however expected to intensify their pursuit of RB Leipzig's Josko Gvardiol in the coming days, after agreeing personal terms with the Croatian centre-back last week. The Bundesliga club value the 21-year-old at around €100 million.