West Ham expect counter bid from Man City for Declan Rice amid unhappiness over Arsenal's latest proposal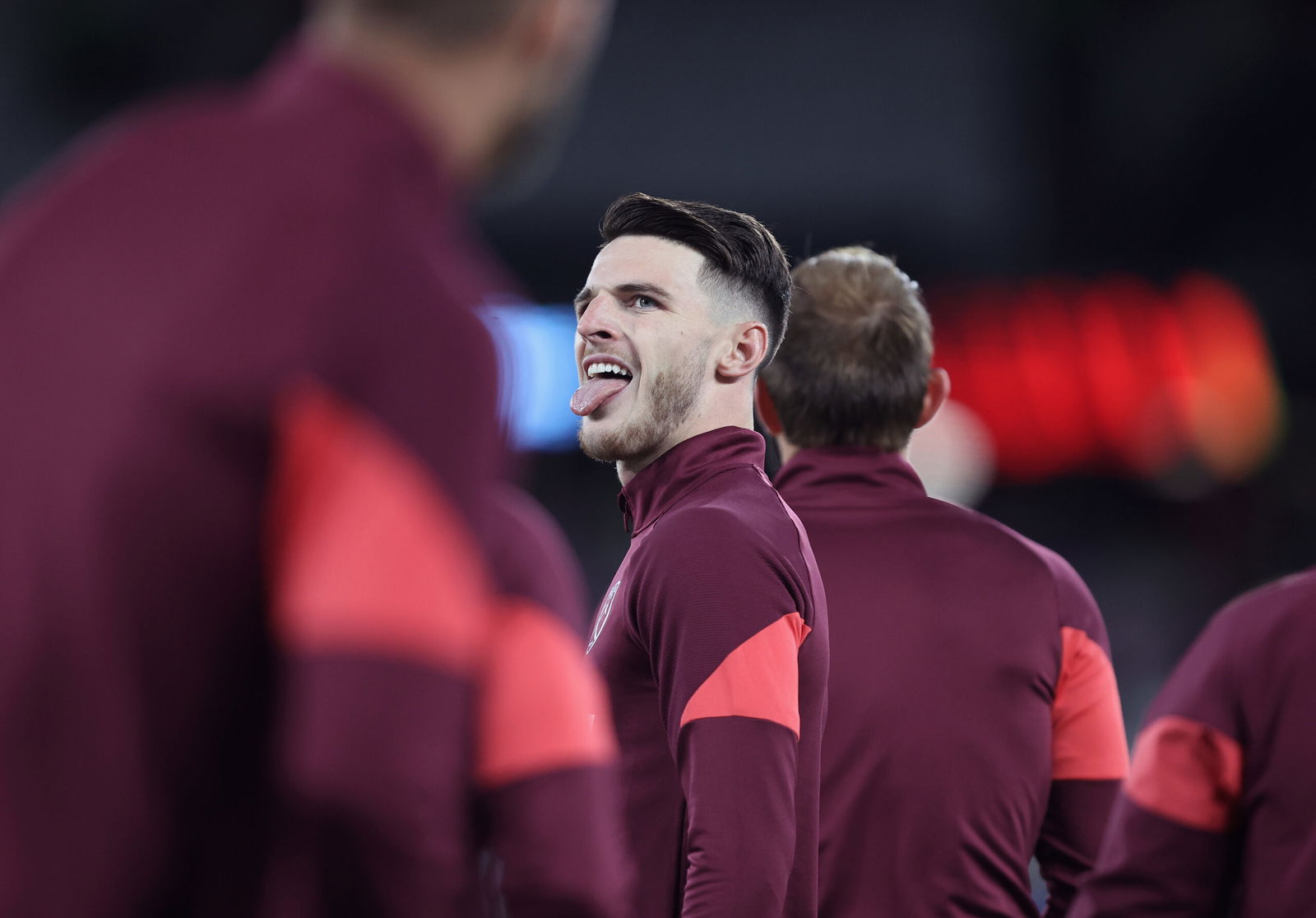 Manchester City are expected to launch a second bid for Declan Rice on Wednesday, following Arsenal's staggering £105 million proposal on Tuesday night.
The Premier League champions officially placed themselves in a direct confrontation with last season's title challengers over Declan Rice across the weekend, after formalising their opening bid for England international Rice.
Manchester City transfer bosses proposed a first offer of £80 million as a guaranteed fee, with a further £10 million in add-ons – equalling Arsenal's second offer for Declan Rice, but believed to be proposing more favourable payment terms than the Gunners.
That opening offer was rejected by West Ham, opening a door for Arsenal to respond. Emirates Stadium bosses then launched a package of £105 million for Rice on Tuesday night, however there remains concerns over whether that will still be enough to get their number one transfer target.
According to The Guardian's Jacob Steinberg, West Ham have not accepted Arsenal's third bid of £105 million for Declan Rice.
It is stated that transfer officials at the London Stadium are not happy with the payment structure proposed by Arsenal. However, talks are still ongoing between the two clubs, with the offer itself not rejected out of hand.
Nevertheless, West Ham are reportedly expecting Manchester City to launch their second bid for Declan Rice on Wednesday, in what will be an interesting counter approach to Arsenal's most ambitious financial proposal yet.
City are far from done this summer, despite having already secured their first signing of the market in Mateo Kovacic – a deal that was officially announced by all parties on Tuesday evening.
Manchester City secured the services of the 29-year-old Croatia international on a four-year deal, in a transfer that could reach up to £30 million, with £25 million being an up-front fee paid to Chelsea.
However, Manchester City remain very keen on Declan Rice – who they view as the successor to Ilkay Gundogan – as well as RB Leipzig's Josko Gvardiol, in anticipation of a departure for Spain international centre-back Aymeric Laporte.