Ilkay Gundogan specifically mentions four Man City stars in heartfelt letter upon leaving for Barcelona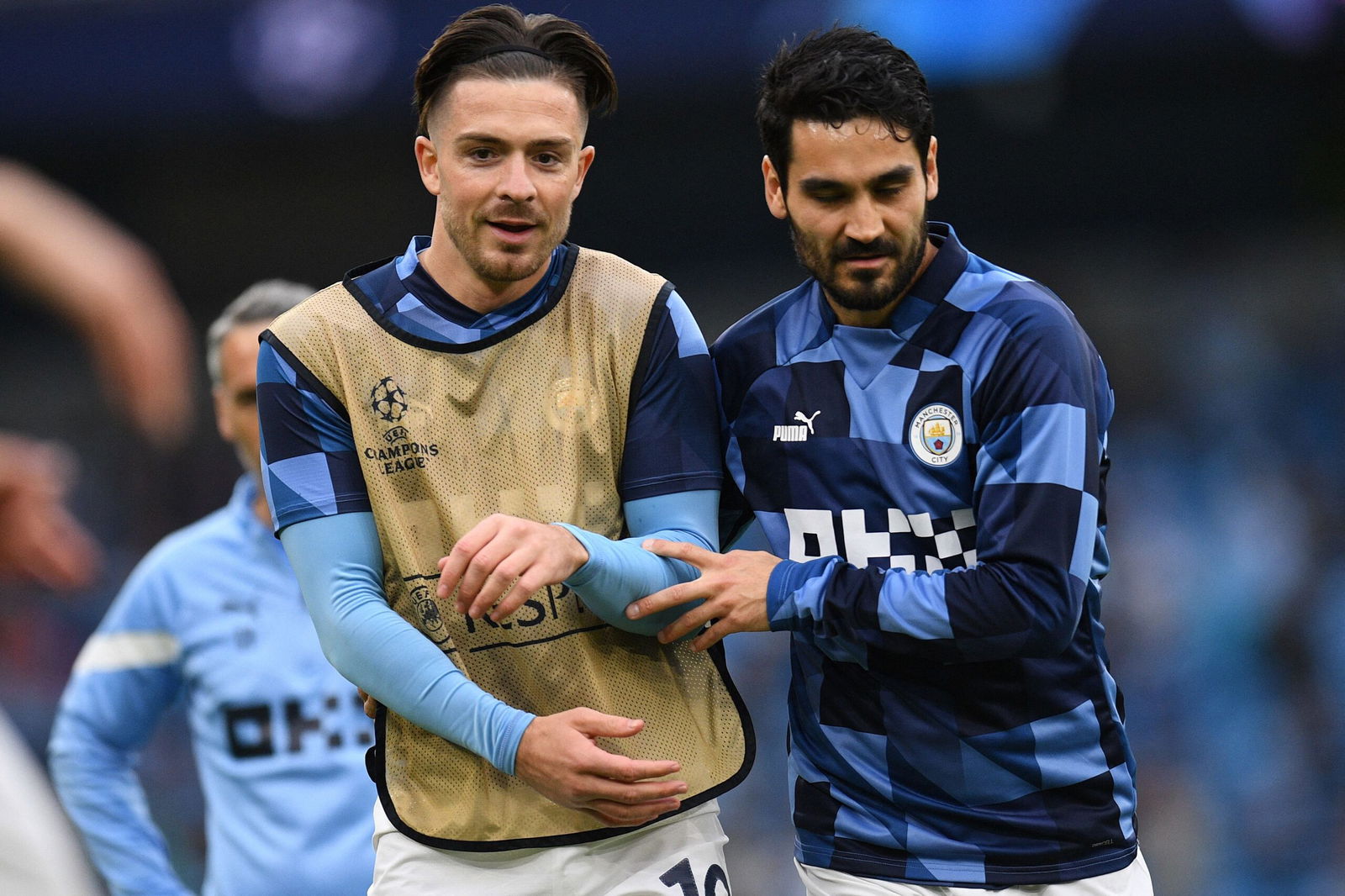 In an emotional letter released upon confirmation of his Manchester City exit, Ilkay Gundogan has mentioned four former teammates who aided his time at the club.
The 32-year-old will leave the Etihad Stadium upon the expiration of his most recent City contract extension, joining the reigning La Liga champions FC Barcelona on a free transfer from July 1st.
As part of his emotional farewell notes to both the club website and The Players' Tribune this week, the now-former Manchester City captain has offered specific credit to four of his Etihad teammates who played integral role in both his and the squad's treble-winning season.
Those names include Stefan Ortega and Jack Grealish, both of whom helped Gundogan in a personal capacity, as well as Manchester City as a whole through their respective performances on the pitch.
On the subject of the aforementioned England international, Gundogan believes Grealish is largely misunderstood by sections of the media. "I just want to say that Jack Grealish is so misunderstood by some of the media. He is one of the nicest guys I've met in football," stated Gundogan.
"He's so much fun to be around and so humble and pure. I felt so happy for his success this season, because I know what it's like to come to a big club for a lot of money, with all that pressure. He worked so hard to get to another level this season, and he was fantastic for us."
Ilkay Gundogan was also unsurprisingly keen to credit Erling Haaland for his role this season, but suggested that the only comparable levels that the Norwegian can reach in his already exemplary footballing career are that of those set by Cristiano Ronaldo and Lionel Messi.
The Germany international continued to The Players' Tribune, "Honestly, I didn't know what to expect when he came here. You see the goals and all the attention that he was getting at Dortmund, and you wonder if he's going to fit with the group.
"But when I got to know him, I was so surprised how someone could be that talented and still have the will to be even better every single day. He's never satisfied. I feel like there are no limits for him. Messi and Ronaldo are the only comparison for the level he could reach."
Stefan Ortega joined Gundogan at the football club last summer, arriving at Manchester City on a free transfer from the-then relegated Bundesliga side Arminia Bielefeld. Given the German connection between the pair, Gundogan credits his compatriot for how much he helped him on a personal note.
"A guy who made a huge difference in my life on a personal level was Stefan Ortega, our second keeper. As Germans, we had a lot in common, and just having our espresso together every day for the last year helped me to open up a lot more. If he wasn't here, I don't think I would have had the same season. In football, you need those anchors, and Stefan was that for me."
Gundogan continued, "I also got a lot closer to Kevin De Bruyne this season. I felt like I could talk to him about anything, and it really makes a big difference when you know you can trust your teammates as more than just colleagues."
Ilkay Gundogan will leave Manchester City with a staggering 304 appearances to his name, spanning across multiple competitions featured in between the 2016/17 season, and the most recent 2022/23 campaign.
Gundogan's 304 appearances collected 60 goals and a further 40 assists to his name, with an outstanding 14 winners' medals around his neck in a transformational period working under Pep Guardiola at the Etihad Stadium.