Inside Ruben Dias and Ilkay Gundogan's training ground nicknames as Man City star joins Barcelona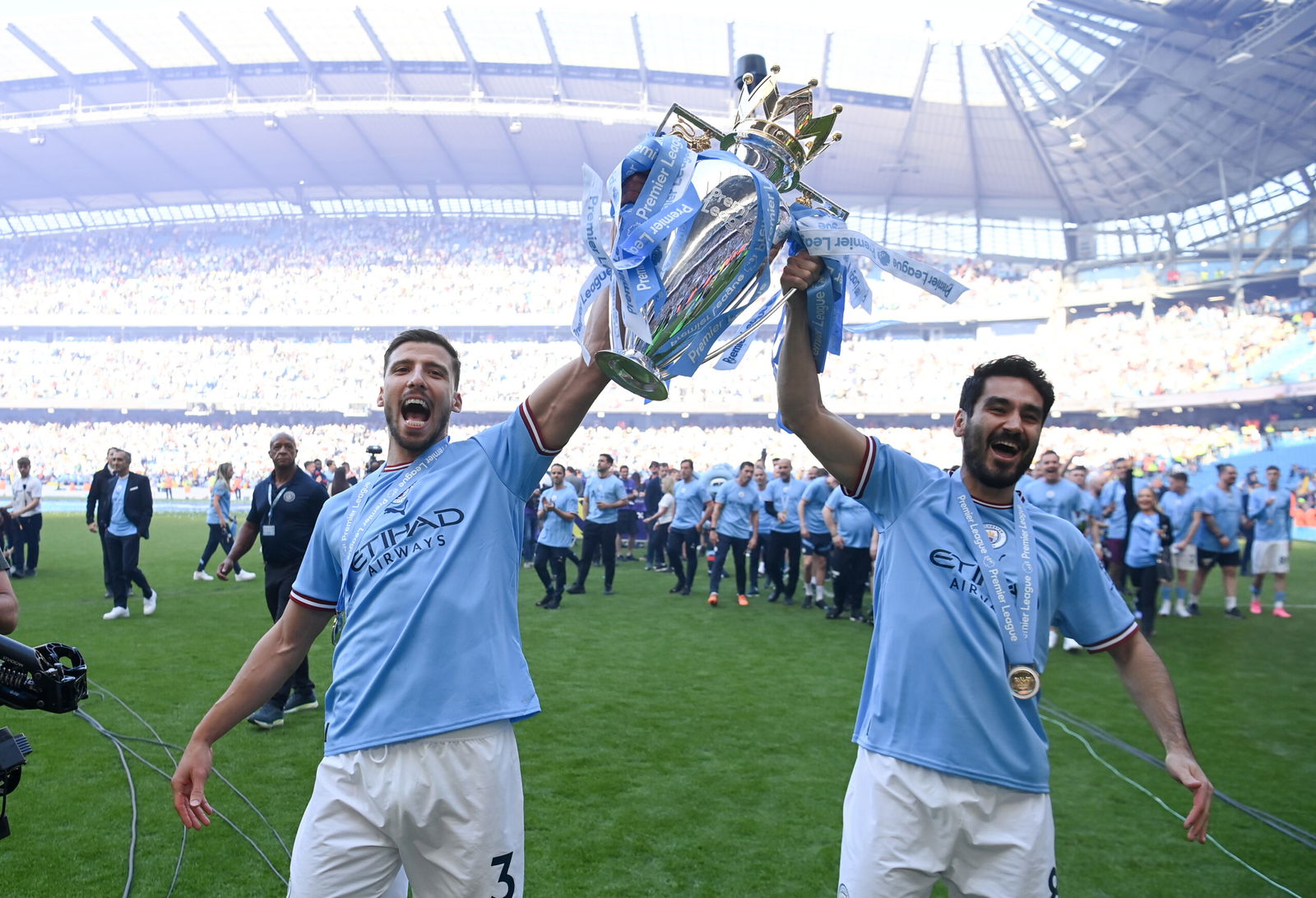 Former Manchester City midfielder Ilkay Gundogan has revealed the nicknames that were created for himself on the training ground in recent seasons.
It was confirmed on Monday morning that the Germany international would be bringing an end to his seven-year stay at the Etihad Stadium, by joining FC Barcelona on a free transfer and upon the expiration of his deal with City.
As part of an emotional farewell across social media, Gundogan penned a heartwarming and personal letter to Manchester City, the club's players, and most importantly the supporters, offering an insight into his time at the club and the last few months in particular.
It had become a running joke amongst football supporters across the globe that during the closing stages of campaigns, when City needed him most, that Ilkay Gundogan would transform himself into one of the game's all-time greatest-ever players with his crucial goals and match-winning moments.
As part of his letter, released by The Players' Tribune, Gundogan has revealed the one-to-one joke he used to share with vice-captain Ruben Dias on the Manchester City training pitches, during sessions when he would produce the extraordinary.
"I am usually a pretty reserved person. It takes a while to get me to open up," said Ilkay Gundogan. "But the great thing about this team is that we all just felt comfortable making jokes with one another no matter how much pressure we were under.
"We'd be playing 5-v-2 in the box in training, and my favourite thing was to joke around with Rúben Dias. I guess because I am usually such a simple player, the guys thought it was really funny to call me "Zidane" when I showed a bit of technique. 
"Whenever I had a good session, Rúben would go around calling me "Zidane." And I'd say, "No, no, today I was Pirlo. Tomorrow, I'll be back to Zizou."
Gundogan has provided countless goalscoring moments for Manchester City during closing stages of various campaigns, offering a total of 60 goals and 40 assists across his 304 appearances for the club in all competitions.
This season alone, Ilkay Gundogan perhaps most notably scored a crucial brace at Wembley Stadium in the FA Cup final, as Manchester City added to their Premier League title crown with victory in the competition over Manchester United.
In the top-flight, a vital opening goal at Goodison Park to give Manchester City the lead en route to the third successive Premier League title is what springs to mind to many, although his brace against Aston Villa on the final day of the 2021/22 season will live long in the memory.
City are expected to finalise a deal for Mateo Kovacic in the coming days, with many viewing the Croatia international as a replacement for Gundogan. However, those within the club still see a need to sign once more in the centre of the park, with Declan Rice a known target.