Manchester City reveal shirt design change for Emirates FA Cup and Champions League finals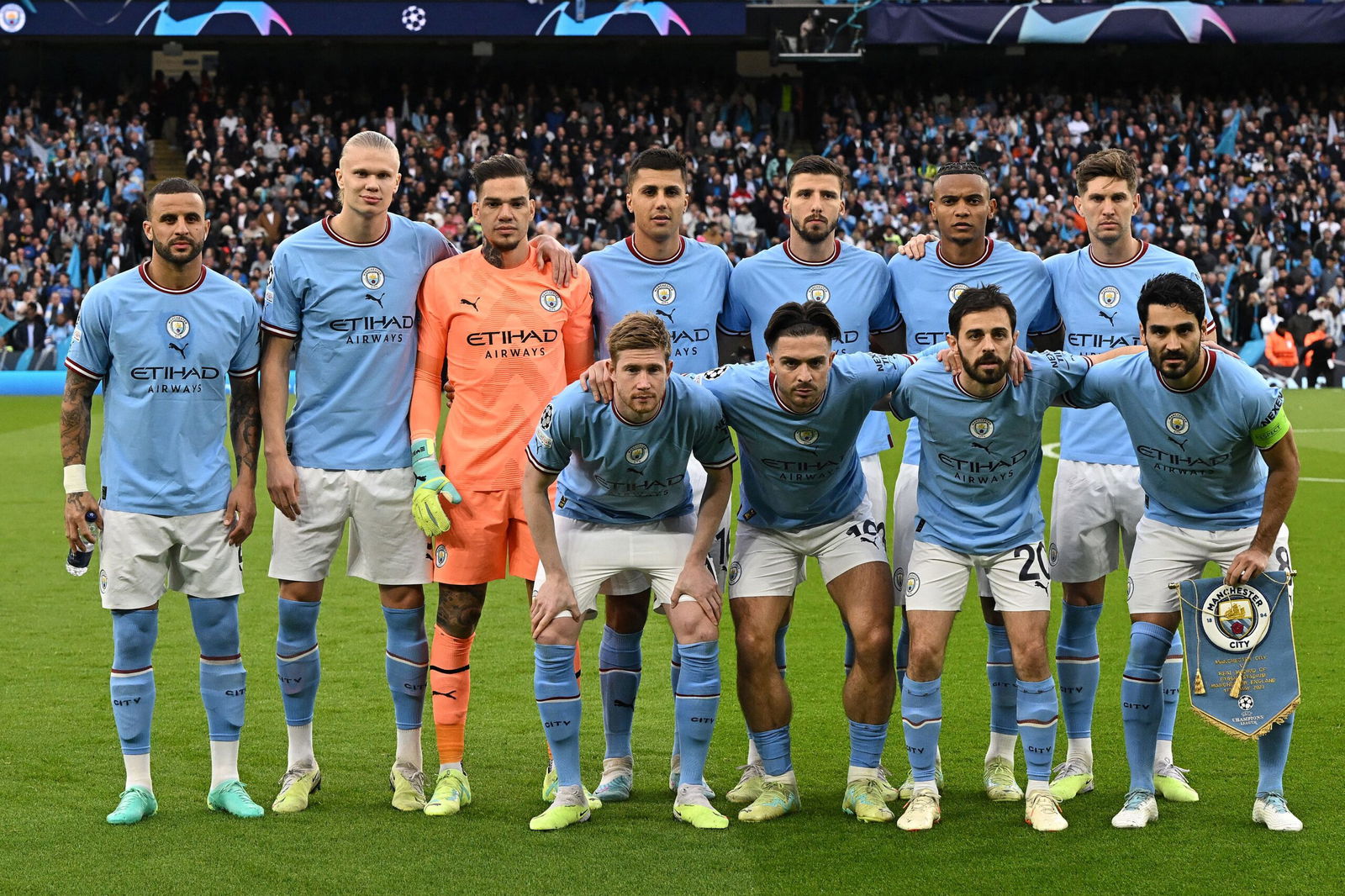 The shirts worn by Manchester City in the upcoming FA Cup and Champions League finals will feature the logo of the official club charity, it has been announced.
Pep Guardiola and his players embark on a potentially history-defining two-week period, as they take on bitter city rivals Manchester United in the Emirates FA Cup final at Wembley Stadium on Saturday afternoon.
That clash at Wembley will then be followed up by a trip to Istanbul and the Ataturk Olympic Stadium for the UEFA Champions League final, where they will meet Serie A giants Inter for the chance to win their first trophy in the competition.
Ahead of the two meetings, Manchester City have confirmed that their match shirts for the matches will feature the logo of their official Club charity – City in the Community – to amplify the great work of the organisation to a global audience.
A statement from Manchester City released on their club website this week read, "Our Club charity, City in the Community, will feature on the back of our FA Cup and Champions League final shirts to help raise awareness of the charity to a global audience.
"Founded in 1986, CITC's purpose is to empower healthier lives with city youth through football. Our programmes help support people across Greater Manchester by placing physical and mental wellbeing at their core, whilst creating healthy futures and healthy communities.
"The 2021/22 campaign saw the charity deliver 17 programmes, reaching 19,119 people aged between two and 79, totally over 22,000 community sessions and averaging 29 hours per participant.
"This season, CITC has launched a new fundraising initiative – Healthy Goals – to support its purpose of empowering healthier lives through football. Funds raised will uplift the physical and mental health of local young people by creating new community football pitches in Manchester, where the charity's youth-led programmes will be delivered."
As part of their statement regarding the changes made to their shirts for the two upcoming finals at Wembley and in Istanbul, Manchester City have also confirmed that they will be matching all donations to the 'Healthy Goals' initiative made before the fundraising window closes in September 2023.
It has been stated that the City Football Group will contribute a maximum of £125,000 (GBP) to City in the Community through this campaign, or £500,000 (GBP) in total for all City Football Group affiliated charities participating in the campaign – whichever comes first.
Manchester City take on Manchester United in the FA Cup final on Saturday 3 June with kick-off at Wembley Stadium being 15:00 (BST), while the Champions League final against Inter will take place on Saturday 10 June at the Ataturk Stadium with kick-off scheduled for 20:00 (BST).